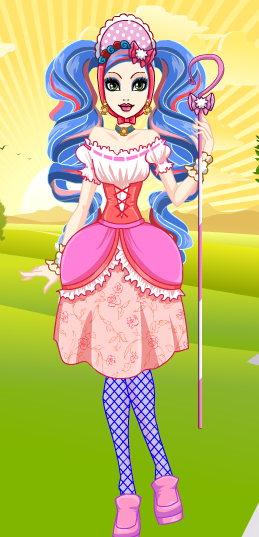 Im Lamb, daughter of Little Bo-Peep and Im very clumsy,I own five sheep but you can only see two, I just love sheep! My first word was " Baa ". Thats why Im called Lamb.
Personality
Hobby's I love making clothes and herding sheep, I just love anything really.

Looks
RelationshipsEdit
AppearanceEdit
Normal

MORE OUTFITS TO BE ADDED...
AdventuresEdit
ADVENTURES COMING SOON!